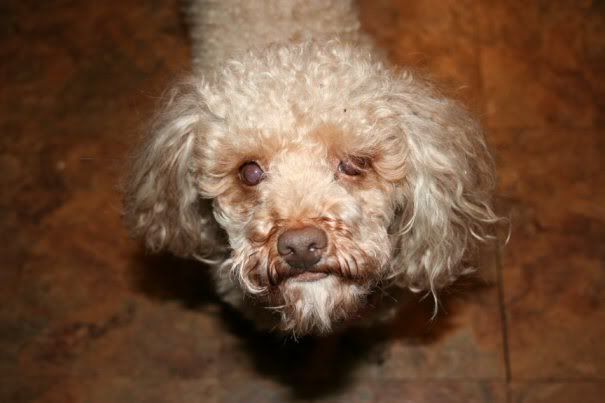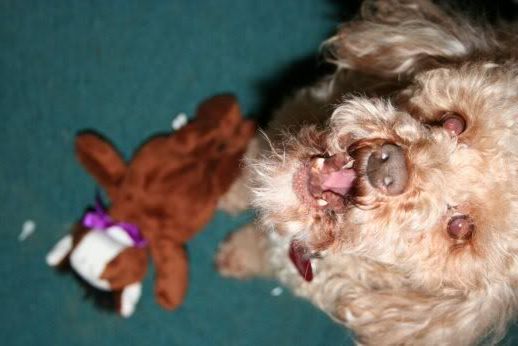 This is Tony. He's our oldest Poodle. Age 7 years. He loves having his picture taken and is always the center of attention.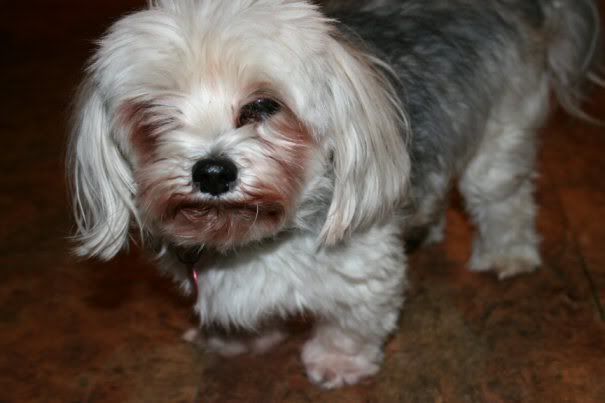 This is Fonzerelli. He's a little younger than Tony (we think..) We got him for free because he was a runt. A few years ago he almost died because he slipped a disk in his back. He's fully recovered and acts like a different dog. He used to be very standoff-ish (like a cat) but now he's very loveable.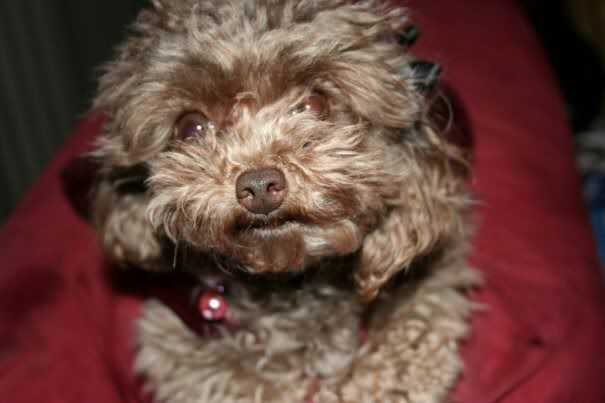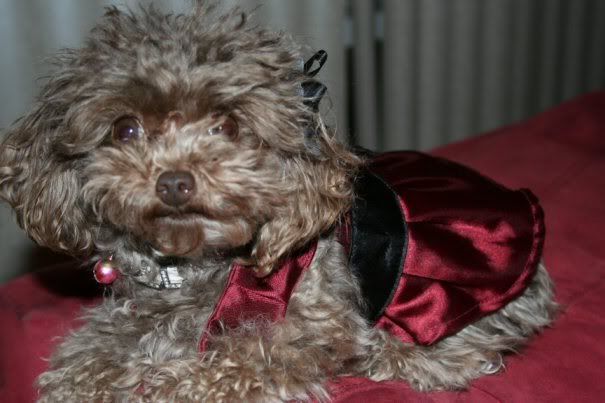 This is Bella our tiniest and youngest. She's a Tiny Teacup Poodle. She loves to wear clothing and is very well behaved. She is about 3 pounds full grown.


Current Mood:
chipper